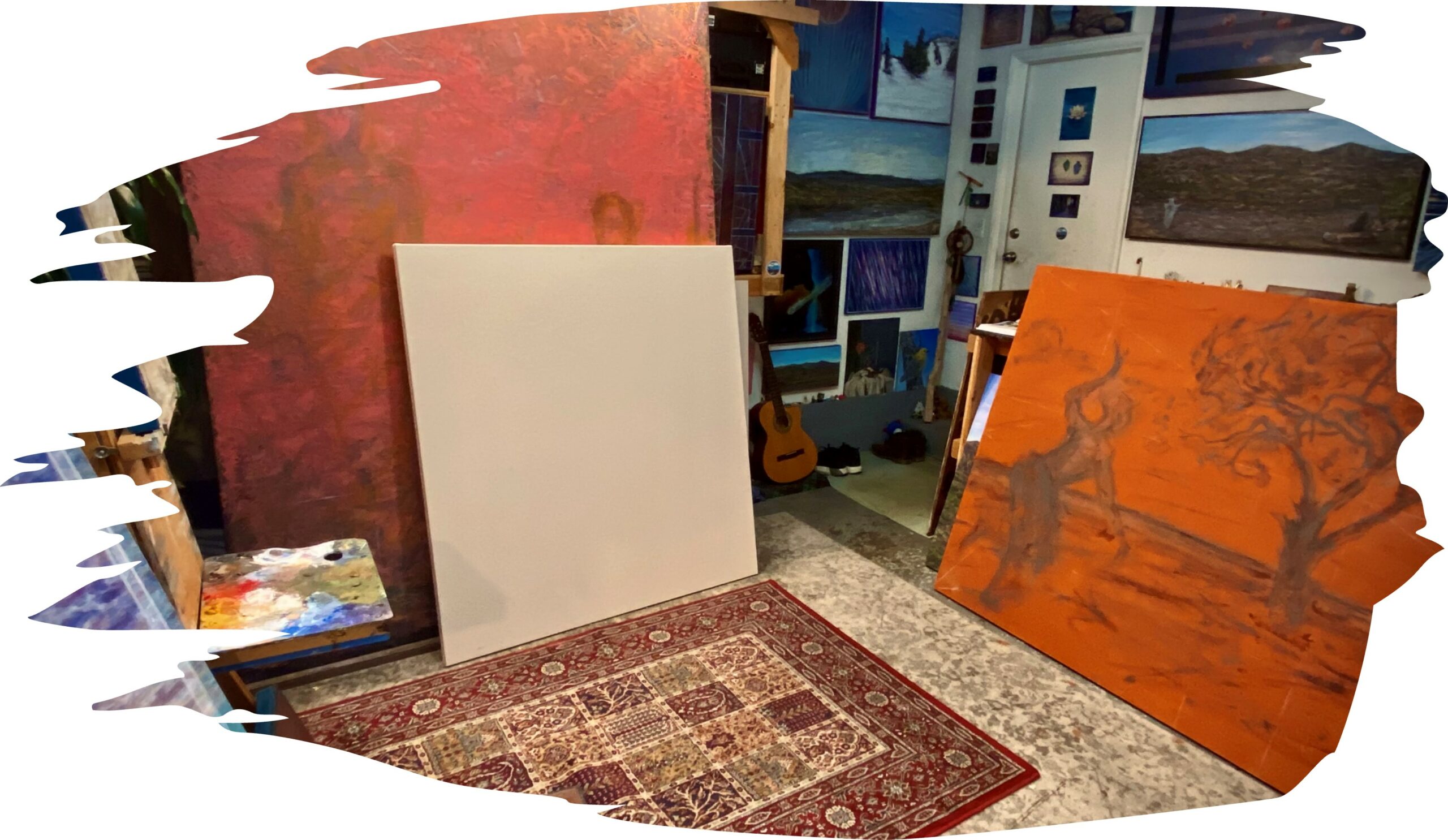 Michael studied at the Vienna Academy of Visionary Art. He stepped into artistic lineage under the tutelage of Laurence Caruana and Amanda Sage, apprentices to the late Prof. Ernst Fuchs – who co-founded the school of Fantastic Realism in the fallout of WWII and helped to resurrect the Renaissance methods in the interest of having a 'medium for expressing spiritual triumph.'
Michael also holds a Master of Science degree in Accounting, and currently serves as an economic consultant in the cardiac space for the world's largest medical technology company. He followed his artistic vision to find his way from the big cowboy skies of Texas to the dramatic mountains, valleys and coastlines of Southern California, where he now resides with his wife and three sons.
You there, sacred artist, bowing eyes, clear honor of light and dark.
Vault your vision and bring your focus to presence the perfection.
Face the mystery and embrace the pattern, the signless sign, and now behold.
No floor, no front, no seal. Beyond beyond, the source, the such, bowing, bowing.